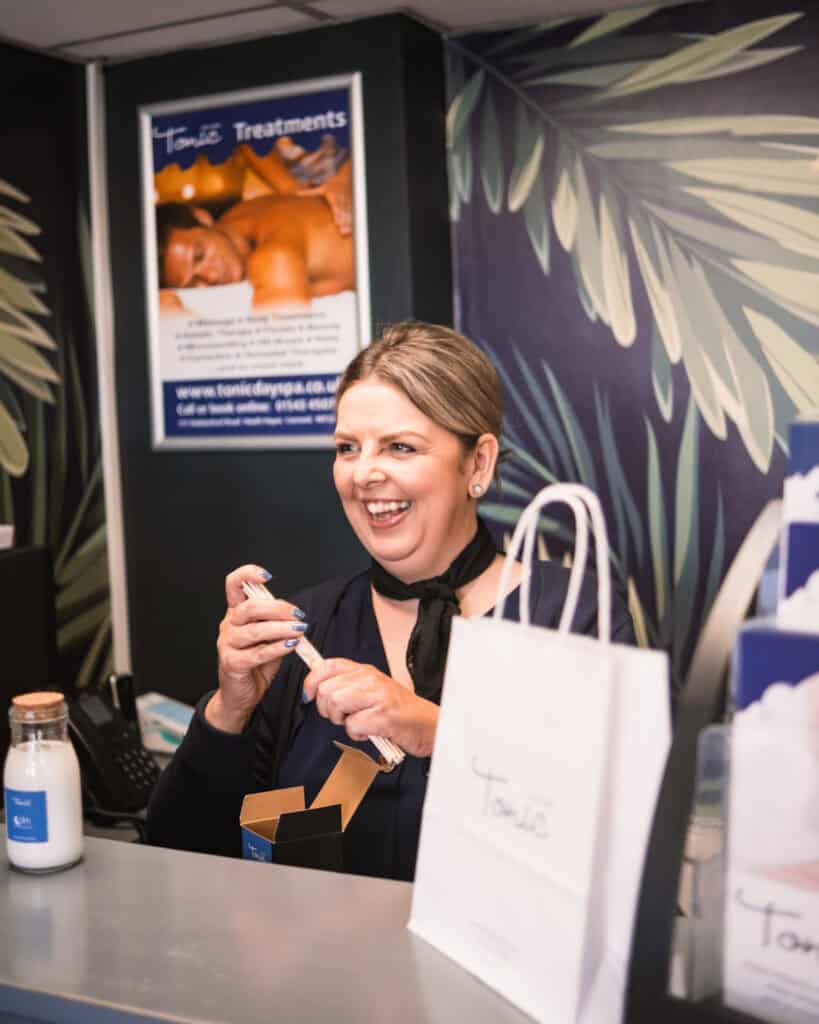 Good morning/afternoon/evening is what you will hear from me…
Hi I'm lisa your receptionist, here to help you on your journey to creating your perfect treatments at our amazing salon.
I have worked for Julia @ Tonic Day Spa for well…many, many years. I'm truly passionate about my role here at Tonic and over the years I have learnt pretty much all there is to know about our large range of treatments and therapists and it gives me great pleasure to know that you- the client are receiving the best treatments and customer service.
Before working at Tonic Day Spa I had numerous different jobs, eventually working for a cosmetic brand within Beatties, this is where I developed my love and skills in makeup and an understanding for the beauty sector and yes you can also book me for your occasional and wedding makeup.
Outside of work I enjoy socialising with family and friends. Especially over a glass of wine, And Finally I do enjoy a bit of retail therapy… but then again who doesn't.
To start your Tonic journey call me 01543 450799.
Treatments and book one that is perfect for you!