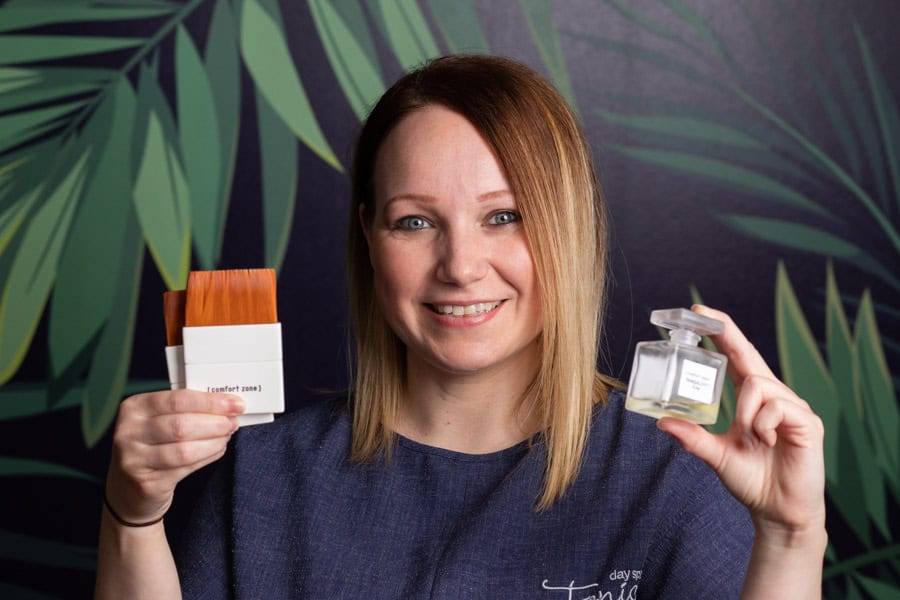 Hi, I'm Becci I have been a qualified beauty therapist for over 20 years and began working at Tonic Day Spa in September 2013 initially offering a wide range of beauty treatments however, after my return from maternity I feel in love with massage and this has become my passion.
I have a very bubbly personality, I'm always chatting away at the nail station, the only time you'll find me quite is during massage and when I'm eating chips on my late shift!! 
 Im always happy to see my clients with a smile on my face!! I'm very enthusiastic about every part of my job and always willing to take on new challenges.
In October 2017, after having my little boy, Archie I returned to Tonic Day Spa on a part time basis two years later. I immediately trained in Comfort Zone Skin Care Products and fell in love!!! I cannot recommend the Micellar Water and Renight, you will always hear me recommending it to everyone.
Before maternity I had specialised in beauty and nail treatments but on my return, I found a new love for facials and massage of all types including Himalayan Salts and my personal favourite Tranquillity Massage. I find massage relaxes me as well as my clients.
I'm trained in many different massages which include Swedish, Deep Tissue, Hot Stones, Hydrotherm, Pregnancy, Tranquillity and Urban Ritual.
The great thing about working at Tonic Day Spa is Everything!! An amazing team, our wonderful clients and the training and product knowledge we refresh on all the time. I love how the salon is always busy and find myself very lucky to be part of it.
Look forward to seeing you at the salon very soon
Treatments and book one that is perfect for you!