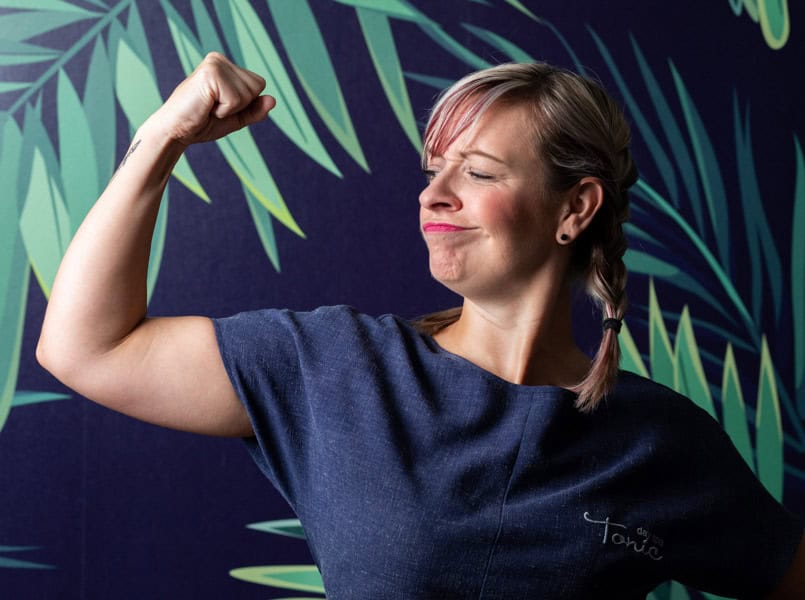 Hey, I'm Georgie and I'm a proud Beauty Therapist with 15 years experience in the industry.
I qualified at the University College Birmingham, with a HND in Beauty Therapy Management, and went on to work in top Health Spas and Salons, managing two!
I furthered my training with many different product ranges and treatments, and also went on to teaching, where I trained therapists at various spas and salons across the country, all this before deciding I really wanted to be in a salon, doing what I trained to do and enjoy a lovely regular clientele.
I adore the salon atmosphere and the busyness; it is so rewarding. If I don't go home shattered and hungry, then I haven't worked hard enough 
I am qualified to perform various treatments but massage is my thing. I have a passion for deep tissue but also love to relax my client, it may surprise some people that I can actually stop talking!
You're most likely to hear me giggling somewhere than see me first, I'm quite short! Most describe me as quirky…I'm definitely not one thing or another! You could find me easily in a forties dress swooning to Louis Armstrong having afternoon tea…or at a heavy metal gig in a beetlejuice T-shirt…equally at home in a onesie crying at Disney's Wall E!
I have heaps of patience, a big smile and am over enthusiastic! Music soothes my soul, for any mood, there is always music. I am crafty and creative, will have a go at making, reinventing or salvaging anything. Love being outdoors, always dragging my two kids out come rain or shine, barefoot or wellie boots! I'm sure they will appreciate the memories when they're older!
I volunteer at Shugborough Park Farm, love the fresh air, and the not so fresh air considering my job role is cleaning out the animals! I do painting and craft things occasionally for the Green Fairy trail at Swinfen when they need 'Fairy Georgie'.
I love looking after people and making a difference, our job is a wonderful mix of caring for people in so many ways. We can alleviate stress, help you heal, listen, chat, prune, preen and sometimes just decorate you! We just want to make you feel awesome, it's a lovely thing to offer and I'm so grateful for a lovely career.
Treatments and book one that is perfect for you!